Self Guided Tour
We have published a map and guide for self-guided tours. If you would like to go, details of the self-guided tour can be found by clicking the QR code box below.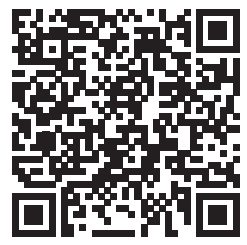 The Guided History Walking Tours were held on Saturdays in July and August from Cockle Row. The tours were very popular and were fully booked every weekend. We look forward to welcoming you back again in 2024.
In July and August, the Guided History Tours tours are held on Saturdays (weather permitting) at 2.30 pm from Cockle Row and last about 90 minutes. The September tours start at 2.00 pm, again from Cockle Row. 
Tours and Talks for groups
If your group or organisation would like to take the tour, we can make a bespoke arrangement for you. We may also be able to arrange refreshments for your group.
We can also arrange to give an illustrated talk to your group, "Aspects of the History of Groomsport" which is based on the guided history tour.
If you are interested in a tour or talk for your group, please get in touch with Peter Gibson, by telephone on 07979 335265 or you can contact us by email.